U.S. military seeks to reduce energy costs and carbon footprint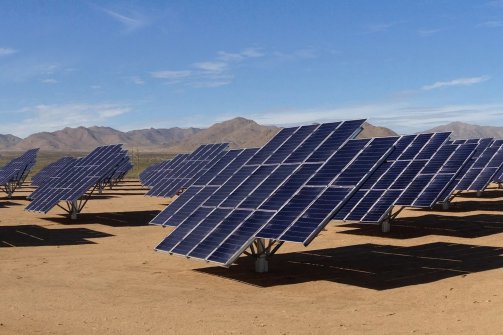 The Daily Beast

Seeking to reduce its carbon footprint and reduce the cost of generating power in the field, the U.S. military has become one of the most aggressive investors in renewable energy. This gives a new meaning to the term 'military power.' The U.S. Department of Defense, the world's largest consumer of fossil fuels, is becoming more earth-friendly. The Solar Energy Industries Association released a report detailing the military's recent commitment to power 25 percent of its electricity intake with renewable energy by 2025.
U.S. energy infrastructure fails to keep pace with boom
OilPrice.com

America's energy infrastructure is in dire straits and the American Society of Civil Engineers (ASCE) has given it a D+ in a 'report card' that measures everything from the electricity grid's transmissions capacity to oil and gas distribution channels. The whole premise of the report is that there is progress, but we're only half way there. While technological advancements are rapidly evolving, transmission and distribution systems that would allow us to actually take advantage of these advancements have not been put in place, according to the report. And the specter of cybersecurity threats that arises from these 'smart' bounds is not being sufficiently addressed.
U.S. Army strives to create an energy informed culture
Triple Pundit

The U.S. Army has just issued its latest policy for Operational Energy, and it provides the clearest demonstration yet that the Department of Defense is serious about transitioning the colossal machinery of the American military into a more flexible, efficient and sustainable future. The new Army energy policy could be instructive for the civilian sector, too, because it treats fuel as more than a matter of supply chain logistics and bottom line concerns. Rather, the policy outlines how 21st century energy technologies can combine with a culture of energy awareness to become intimately entwined with operational efficiency, creating new opportunities that would be difficult if not impossible to achieve with 20th century fuels.
U.S. Energy Dept's gas export review process faces scrutiny
Reuters

The U.S. government's review process for liquefied natural gas export proposals needs to be re-evaluated, the head of the Senate Energy and Natural Resources committee said. U.S. Senator Ron Wyden, a Democrat from Oregon, a skeptic of unlimited gas exports and chairman of the committee, noted the landscape for energy had changed in the United States and the country was now positioned to be a major player in the international gas market.
New U.S. Energy Secretary promises review of natural gas export studies
The Wall Street Journal

The new U.S. Energy Secretary promised a review of the government's existing studies of natural gas exports, raising the possibility that the U.S. might re-do the analysis that has underpinned previous permit approvals. Ernest Moniz said he is "committed to doing a review of what's out there in terms of impact analysis" before approving more applications to export U.S. natural gas. The Department of Energy is the primary agency reviewing more than a dozen pending applications. If the department decides to undertake a new review of how exports would impact the U.S. economy, it could delay future permits.
Going green: U.S. equipped to grow serious amounts of pond scum for fuel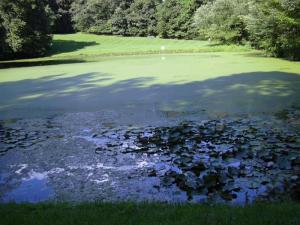 Science Daily

A new analysis shows that the nation's land and water resources could likely support the growth of enough algae to produce up to 25 billion gallons of algae-based fuel a year in the United States, one-twelfth of the country's yearly needs. The findings come from an in-depth look at the water resources that would be needed to grow significant amounts of algae in large, specially built shallow ponds. The results were published in Environmental Science and Technology, published by the American Chemical Society.
Congressman, environmental groups call for curbing Keystone XL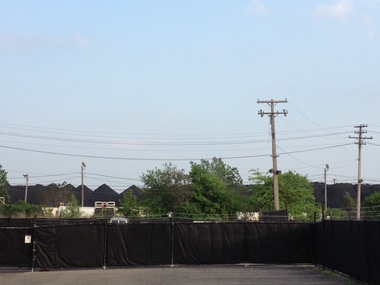 MLive.com

Petroleum coke is like the crack cocaine of coal-fired power, according to environmental groups. It can burn with coal for a cheaper, though dirtier, form of energy. It is also piling up along the Detroit River. 'We got a situation in Detroit right along the river in which we're building up a very unsightly mountain of petroleum coke, which is an eyesore to put it mildly, not only for Detroit citizens but for our neighbors in Windsor as well,' said U.S. Rep. John Conyers (D), whose district includes Detroit. 'And so what we're trying to do is establish the fact that Detroit should not be a dumping ground for these corporations.'
46,000 chemical jobs 'reliant on shale gas laws'
Environmental Leader

ACC's report, titled Shale Gas, Competitiveness, and New U.S. Chemical Industry InvestmentAn Analysis of Announced Projects, examined 97 announced chemical and plastics projects totaling $71.7 billion in potential new US investment. By 2020, the projects can lead to the creation of 46,000 chemical industry jobs, another 264,000 jobs in supplier industries and 226,000 'payroll induced' jobs in communities where workers spend their wages, generating $20 billion in federal, state and local tax revenue. Nearly 1.2 million additional, temporary jobs will be created during the capital investment phase that occurs between 2010 and 2020, the report says.
Maine capitol wants U.S. review before oil-sands oil flows
CBC News

The city of Portland, Maine passed a resolution calling on the U.S. government to conduct an environmental review of Portland-to-Montreal pipeline before it is allowed to reverse its flow and potentially bring oilsands oil to a terminal on the Atlantic coast. The resolution passed by a vote of 7 to 2 in a late-night session held in Portland's council chambers. "The most important part is that we send a message to state leaders and national leaders that [this] is something we really need to look into and do our due diligence on," said Councillor David Marshall, the chair of the city's Transportation, Sustainability and Energy Committee that drafted the resolution.
Protech to chase transport infrastructure tenders in 2014
Engineering News

The pursuit of large-scale transport infrastructure tenders will remain the primary focus of JSE-listed Protech Khuthele in the coming financial year, the company has said. CEO Anthony Page told Engineering News Online that it would, independently or through joint ventures, pursue opportunities related to the refurbishment, rehabilitation and upgrading of transport infrastructure. 'While there has been a lot of talk around the general roll-out of government's infrastructure programme in the past few years, this has not come to full fruition. We anticipate an uptake of this work in 2014, primarily on the back of the national elections and the need for job creation,' he commented.
New wastewater plant planned for Central Landfill
Boston.com

A new $28 million wastewater treatment plant is being planned for Rhode Island's Central Landfill. The Providence Journal reports the plant is designed to pretreat water from the lagoons around the Johnston landfill to be sent to Providence through a new $4-million sewer connection. Cranston has already imposed at least $190,000 in fines on Resource Recovery for wastewater discharges too toxic for its treatment system.
Energy infrastructure largely spared Oklahoma tornado's fury
Reuters

Energy infrastructure in Oklahoma largely escaped the fury of a vicious tornado that ripped through a central Oklahoma city, though a natural gas pipeline reported some damage, companies said. Southern Star Central Gas Pipeline Inc declared force majeure on a portion of its natural gas pipeline near Cement, Oklahoma, about 53 miles southeast of Moore, where a 2-mile (3-km) wide tornado killed at least 24 people, injured scores more and pulverized dozens of structures, including an elementary school. Southern Star said it had isolated most of the line segment and several receipt points would be unavailable until further notice.
New digital theater for South Bay
GlobeSt.com

A new all-digital Cinemark Theatre is coming to the SouthBay Pavilion. Construction on the 57,000-square-foot multiplex will begin this summer. The 14-screen multiplex will be constructed in the space's center to maximize parking options for theater attendees. The opening is anticipated in Dec. 2014. Cinemark has a dozen theaters in the L.A. area. All were changed from digital to film in the last year. 'Cinemark is a premier operator and its theatre at SouthBay Pavilion will be a tremendous addition to this underserved market,' said a statement from Fred Sands, chairman of Vintage Real Estate, the mall's owner. 'The closest theatres are miles away in the cities of Torrance and Redondo Beach."
Arch placement underway for world's first pre-cast concrete Network Bridge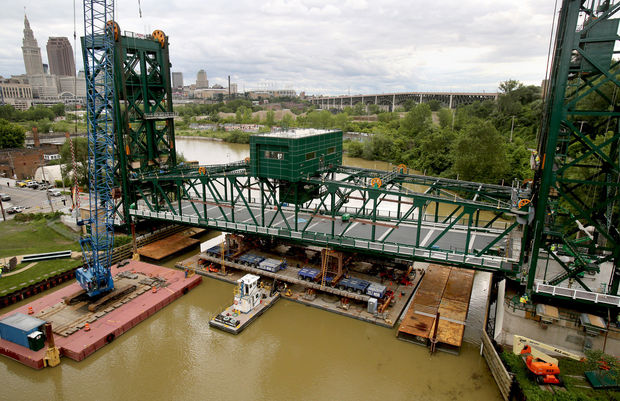 Sundt.com

Over the weekend, Sundt moved the first two 300-ton concrete arches that will become part of the reconcstructed West 7th Street Bridge in Fort Worth, Texas. The remaining 10 arches will be moved and set into place, one at one time, between mid-May and mid-June. The $25.9 million bridge construction project involves the replacement of the approximately 100-year-old West 7th Street Bridge with a new signature structure the world's first pre-cast network arch bridge. Here's a short-time lapse video showing one of the arches being moved into place: Construction of the pre-cast bridge elements performed by Sundt's own concrete crews began in January 2012 at an offsite casting yard. They are being hauled to the project with self-propelled mobile transports and set in place with twin Liebherr 1400 cranes with super-lift.
Leading U.S. Transportation service provider rolls out trailer fleet solution
MarketWatch

I.D. Systems, Inc. a leading provider of wireless solutions for securing, tracking and managing high-value enterprise assets, today announced that it has been awarded a contract by a leading publicly-held transportation services company to deploy I.D. Systems' VeriWise(TM) Track and Trace system on a diverse fleet of cargo-carrying assets, including dry vans, flatbeds, and refrigerated trailers. The contract covers a total of approximately 1,000 assets for a three-year term. The contract is not expected to materially impact revenue for the current quarter, but will increase the company's recurring revenue stream.
Hearing on maritime transportation: The role of U.S. ships and mariners
The Maritime Executive

The Subcommittee is meeting to review the current state of the U.S. maritime sector and examine the importance of U.S.-flagged vessels and American mariners to our economy and national security. The U.S. maritime industry currently employs more than 260,000 Americans providing nearly $29 billion in annual wages. There are more than 40,000 commercial vessels currently flying the American flag. The vast majority of these vessels are engaged in domestic commerce, moving over 100 million passengers and $400 billion worth of goods between ports in the U.S. on an annual basis. Each year, the U.S. maritime industry accounts for over $100 billion in economic output.
N.C. transportation secretary endoreses 'Slocum Flyover'
Sun Journal

A Slocum Gate 'flyover' at the Cherry Point air station to move U.S. 70 East traffic onto or by the base 'is a fact,' said N.C. Secretary of Transportation Tony Tata said in New Bern. DOT has appeared to be looking favorably on that overpass project in Havelock and on beginning work on the long-awaited four-lane U.S. 17 bypass in Jones County from Pollocksville to Jacksonville. But many questioned whether the two projects would survive the 'Strategic Mobility Formula' for allocating highway money that's been proposed by the new administration in Raleigh.
Biosolids drying system to be installed at WI wastewater treatment plant
WaterWorld

HUBER Technology, a manufacturer of wastewater treatment solutions for municipal, industrial, and institutional markets, has been selected to provide its BT Medium Temperature Belt Dryer in an upcoming project for the Sheboygan Wastewater Treatment Plant. The Sheboygan WWTP biogas system upgrade project recently won the ACEC Grand Award for the state of Wisconsin for achieving Net Zero Energy using biogas and CHP. Sheboygan's strategic plan for sustaining its Net Zero Energy status includes adding the HUBER biosolids indirect drying system in a project that is slated to take place next year.
Whitehead Creek receives $14 Million for wastewater improvements
Today's KTTS 94.7 FM

The Missouri Department of Natural Resources has awarded St. Joseph a $14.66 million low-interest loan for their combined sewer overflow long-term control plan. Funding for the project, which comes from the Missouri Clean Water State Revolving Fund, will help pay for approximately 5,300 feet of pipe that will separate Whitehead Creek base flows and storm water flows from the existing Whitehead Creek combined sewer. An additional $485,000 is being provided through a federal grant. The project is estimated to cost $15 million and is expected to be completed in July 2016.
Weslaco leaders mull city operation of water, wastewater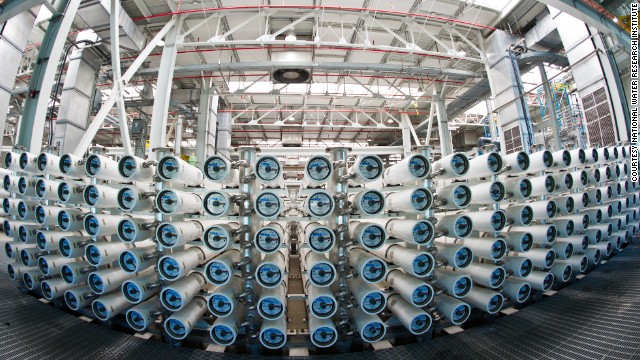 The Monitor

The city that has chopped budgets and personnel across all departments in recent years has a new target of examination: city utilities managed by private firms. Leaders may decide this week whether CH2M HILL OMI will continue operating Weslaco's water and wastewater plants as it has been paid to do for 20 years or whether it's time for the city to assume that role itself.
Drop in U.S. underground water levels has accelerated
Dairyherd Network

Water levels in U.S. aquifers, the vast underground storage areas tapped for agriculture, energy and human consumption, between 2000 and 2008 dropped at a rate that was almost three times as great as any time during the 20th century, U.S. officials said. The accelerated decline in the subterranean reservoirs is due to a combination of factors, most of them linked to rising population in the United States, according to Leonard Konikow, a research hydrologist at the U.S. Geological Survey. The big rise in water use started in 1950, at the time of an economic boom and the spread of U.S. suburbs. However, the steep increase in water use and the drop in groundwater levels that followed World War 2 were eclipsed by the changes during the first years of the 21st century, the study showed.